The giant inflatable Provident slide will be making it's first appearance of the 2012 season this Saturday, April 28th during Kerrisdale Carnival Days.
As always, we will be at West 41st Avenue & Yew Street… between the TD Canada Trust and RBC buildings.
The Saturday of Kerrisdale Carnivals Days is always the official opening day of the Kerrisdale Little League season. As part of the festivities, the Kerrisdale Business Association organizes one of Vancouver's largest community parades. The parade starts at 10:00am at Maple Street and goes along West 41st Avenue towards Elm Park where the first pitch will be thrown.
The official schedule & list of events can be found here.
Interested to see how the 3 story high slide gets inflated? Click below to watch: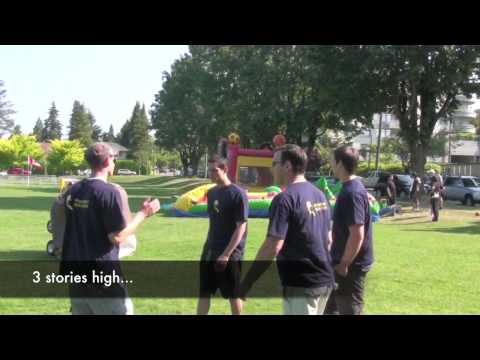 If you'd like to have the Provident slide at your Westside community event, please let us know! Click here for details about how to make it happen.