Trade Talk quotes of the decade, or does the self-proclaimed king of the city have partners?
It began with Y2K and ended with H1N1. Here, in chronological order, is what some folk in this column said as the decade unfolded.

DO US PART: Specializing in divorces for high-net-worth individuals, MacLean Family Law Group principal Lorne MacLean recommended "giftwrapping an argument and placing it before the judge, not overturning a garbage can of arguments and making the judge pick through them."

—

NO BANK YOU: Although he'd sold his Future Shop chain to the U. S-based Best Buy Co. for $580 million, Inwest Investments-Wesbild Holdings boss Hassan Khosrowshahi worried that a photograph of him beside HSBC Holdings group chief executive Sir Keith Whitson, "will make it look like I owe a lot of money."

—

JUST DESSERT: Learning that neighbour Bill Winspeer's 11th-hour $4.7-million loan would buy his feted but lease-expired Deep Cove Chalet on the Saanich Peninsula, Pierre Koffel interrupted a near-free final lunch for 170 devotees with: "The restaurant has been saved. You're all going to pay full f—ing price."

—

THIS BUDMAN'S FOR YOU: Weighing further growth for the 200-store Roots clothing-chain he founded, Michael Budman said private ownership means "You take a longer-term view. When you're public, you have to answer to your shareholders. When you're private, you have to answer to your customers."

—

KICK IN THE PANTIES: Sole director and secretary of a $500,000-a-year silk-lingerie enterprise she'd founded, Kathleen Staples blasted banks with: "All their talk about small business and women entrepreneurs is crap: A woman, online and in the clothing business — that's three strikes against me when going to the banks."

—

IN THE ROUGH: When Montrealraised movie and television producer James Shavick expected to have a free hand in L. A, he said distributor Arnold Kopelson told him: "Hollywood is like a country club. You're playing because I'm a member, and there are no out-of-town members unless they have a lot of money," meaning more than Shavick's $6.5 million.

—

JUST DONE IT: He'd launched an online brokerage firm, restaurants, hair and photography studios, an auto-detailing shop, a record company and a band in which he sang and wrote songs, but Cris Jackson , 36, recalled: "Friends say, 'You can't do it,' when what they mean is they can't do it."

—

NYET WORTH: Fretting over the B.C. Liquor Control and Licensing Branch's "culture of enforcement," Barwatch chair and 38-year hospitality professional John Teti greeted a Calgary-based operator with: "You coming from Alberta to open a bar in Vancouver is like me going to Moscow to open one."

—

QUEEN FOR TODAY: Recalling a day when three-decade business partner and Bryan Adams and Michael Buble manager Bruce Allen was yelling "I'm the f—ing king of Vancouver," fellow showbiz mogul Sam Feldman smilingly said: "I should have asked myself: 'Do kings have partners?'"

—

CHATEAU VAN GOGH: Having sold his Beringer Blass wine-producing firm to Australian beverage colossus Foster's, Yellow Tail brand founder Wolf Blass endorsed New Zealandraised winemaker John Simes's efforts at Anthony von Mandl's Mission Hill Estate Winery in the Okanagan Valley with: "You have to be an artist. You have to be different. Sometimes they call it madness."

—

HIGHER GRADE: Howe Streeters reached for their space suits when University of B.C. astronomy professor Jaymie Matthews predicted travel to "asteroids with surfaces covered with elements like platinum, titanium and gold that we have to dig for, often through solid rock, but [there] you'd only have to scrape the surface."

—

PICTURE IMPERFECT: Ernst & Young entertainment-business specialist Neil Clarance carefully linked Canadian moviemaking's endemic lack of private capitalization to governmental funding agencies "adhering to a cultural mandate, and that has not necessarily translated into commercial viability and profit." Since almost none of them budget Hollywood's further 50 to 100 per cent of production costs to sales and marketing, "When I suggest to my kids that we go and see one of those good Canadian films, they say: 'I haven't seen an ad for it.'"

—

FORTY-OUNCE WINKS: Flying home directly after transpacific meetings, philanthropist, cultural heavy and Polygon Group chair Michael Audain said he downs three large glasses of red wine, after which "I get a better sleep in Cathay Pacific business class than I do in my bed at home."

—

AIR SMILES: Ironwood Dental Centre principal and frequent flyer Dr. Sheena Sood had the same rule for global travel as for her practice: "Why go economy when there's first class?"

—

PROWLER PROOFING: "We're not solving crime," said Michael Jagger, who forfeited police career plans to found the fast-response, ever-patrolling Provident Security & Event Management Corp. "We're giving [thieves] a good reason to stay away."

—

POWER PALS: About to be ranked 27th in Vancouver magazine's Power 50 rating of influential folk, Canaccord brokerage firm founder Peter Brown murmured cheerily to Vancouver Sun investment-biz columnist David Baines, who would place 25th: "If you're on this list, the province is in trouble."

—

POO U: As his Armstrong Hospitality Group carried Rocky Mountaineer train passengers in sybaritic comfort, Peter Armstrong remembered a summer job that met his father David's character-building demands:

"Sorting a half-ton of soiled diapers, checking them for worms and having them ready to go again by morning."

—

LIVE AND ARRIVED: With his Sudden Death Records firm releasing 100 albums, many by his three-decade punk band, D.O.A., Joe (Shithead) Keithley said his life plan remained: "Be your own boss, take control of your life, and try to do something to achieve positive change in the world." As for the GMC-powered 1988 Grumman Curbmaster step-van parked beside his palatial home: "The number one asset of a band is a reliable vehicle."

—

WELL DONE: After spending $8 million to develop the 275-seat Shore Club restaurant when $6 million might have sufficed, Keg steakhouse chain head David Aisenstat said: "This is a world-class city, so why not have world-class places?"

—

CREASE CLINIC: Junior A hockey goaltending developed his business skills, said five-restaurant Points West firm partner, Rob Ward: "It helps you see the play developing so you can be one or two plays ahead."

—

BABY STEPS: Asked what additions he'd make to operations involving 29,000 employees handling $6.3-billion-worth of sales yearly from 400 locations in 11 countries, city-based Jim Pattison said: "Hopefully, a lot. We're just getting started, Malcolm."

—

NO NOON, BIG BOON: An accountant's opinion that closing for lunch would affect dinner business was dead on, said Kitsilano restaurateur John Bishop: "Our dinner business went up, and we became more profitable."

—

BREAKING NEWS : Before launching his Tofino-Ucluelet-Pemberton-Port Moody radio network, classic entrepreneur Matthew McBride faced assenting wife Caroline with: "Honey, I'd like to take all the money we have, borrow a whole bunch on our credit cards, and start a radio station out on the west coast of Vancouver Island."

—

SECOND NATURE: Hydaburgborn Dorothy Grant said she and cousin Gina Mae Schubert are innate designer-entrepreneurs "because Haida have always had an ample supply of food and everything else. We've had a sense of abundance about us."

—

WAVE HELLO: Founding the Blo Blow Dry Bar hair-styling chain, which does no cutting, Judy Brooks comforted clients with: "You're not cheating on your hairdresser."

—

MY TIME: When premium-priced watches stayed buoyant in the recession, Palladio jewelry firm principal Flora Bosa said: "I think it's men who consider them as investments, so they treat themselves before they treat their wives."

—

WHAT A KICK: After a London Air Services Lear 45 XRS business jet got him to Chicago in 130 minutes, company president Wynne Powell, who also heads parent London Drugs, said: "It's like tieing a rocket to your ass."

—

MAYBE BABY: Asked if he owned the Shaw Communications firm (he doesn't), Robert Shaw, who is a nephew of Hong Kong showbiz mogul Sir Run Run Shaw, replied: "Let me look."

—

HONEY, I'M HOME: Farris, Vaughn, Wills & Murphy senior partner James Hatton, who may be Canada's only lawyer specializing in the $100-million-range process of developing marketable drugs, spends off-hours as an apiarist, "interested in the harsh, medieval nature of bees, where drones are killed and the queen mates once and is kept in the dark for the rest of her life."

—

Here's wishing better than that for you in the decade ahead.

Published December 31, 2009 · The Vancouver Sun
Installation Services
Provident has assembled a first class team of professional alarm technicians who install the latest alarm, CCTV and access control systems.
Read More about how installation works and what we can do for you.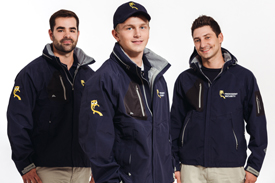 Monitoring & Response Services
The most important reason for installing an alarm system is to generate an immediate response.
Read more on the intrusion detection monitoring services we provide.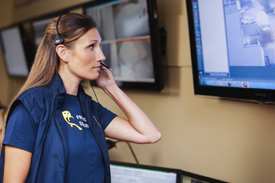 Book An Appointment Today
Real security takes more than just an alarm. Our security professionals will show you how to five-minute proof your home or business so that you get the most out of your security investment.
Book Appointment